Make Your Dreams Come True
Get Your Consultation
---
– or –
CALL NOW: (519) 664-0040
Wheelchair Accessible & ADA Compliant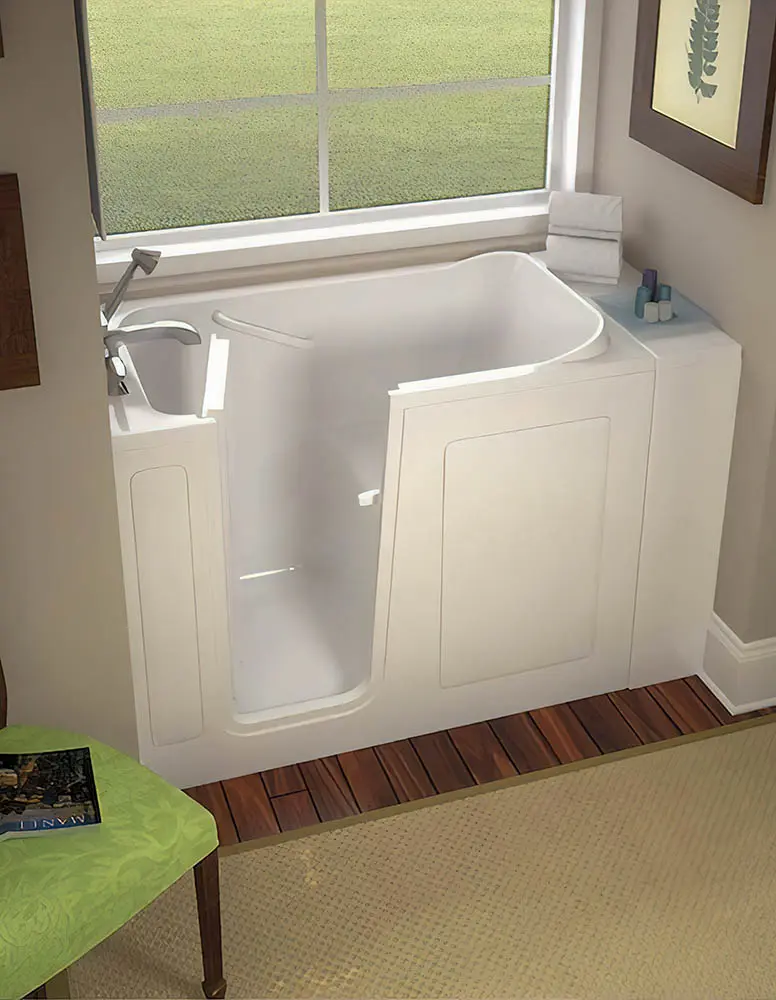 Accessible Showers & Walk-in Tubs
Take back your independence with a wheelchair accessible shower or walk-in tub made with your safety in mind. ADA Compliant, our handicap, and wheelchair accessible bathrooms are stylish and built for your convenience.
Grab Bars
Built-In Seats
Handheld shower heads
ADA Compliant
Accessible Shower Stalls Keep You Safe & Independent
Fully accessible, our shower stalls have no curb with the shower floor, level to your bathroom floor. Our line of accessible barrier-free showers provides a comfortable and safe shower experience for you and everyone in your household.
If you face mobility challenges, our barrier-free showers allow you to walk or transfer with ease without sacrificing style.
Convenient Wheelchair Accessible Baths
Expressly designed to make bathing convenient and easily accessible, our company offers a wide range of wheelchair friendly baths in dozens of styles and colors.
Waterloo's #1 Bathroom Remodeler
Baths • Showers • Conversions • Walk-in Tubs • Vanities
We provide comprehensive expertise in bathtub and shower remodeling, design, styles & safety features with superior quality materials that are the absolute, undisputed BEST.
Our Bathrooms Look Great — Our Quality Makes Us Special.
The Bath & Shower Of Your Dreams
In Less Time, For Less Money
Find out how you can remodel your bath or shower at a fraction of the cost of a traditional remodel and can be completed in just one day. Choose from a variety of colors, patterns and options to design a bathroom that fits your personal style.
BathCrest of Ontario
Customer Reviews
Contact Us
Get A Consultation
For quality bathroom design and remodeling services, trust the experts of BathCrest of Ontario. We're ready to put our experience & talents to work for you!